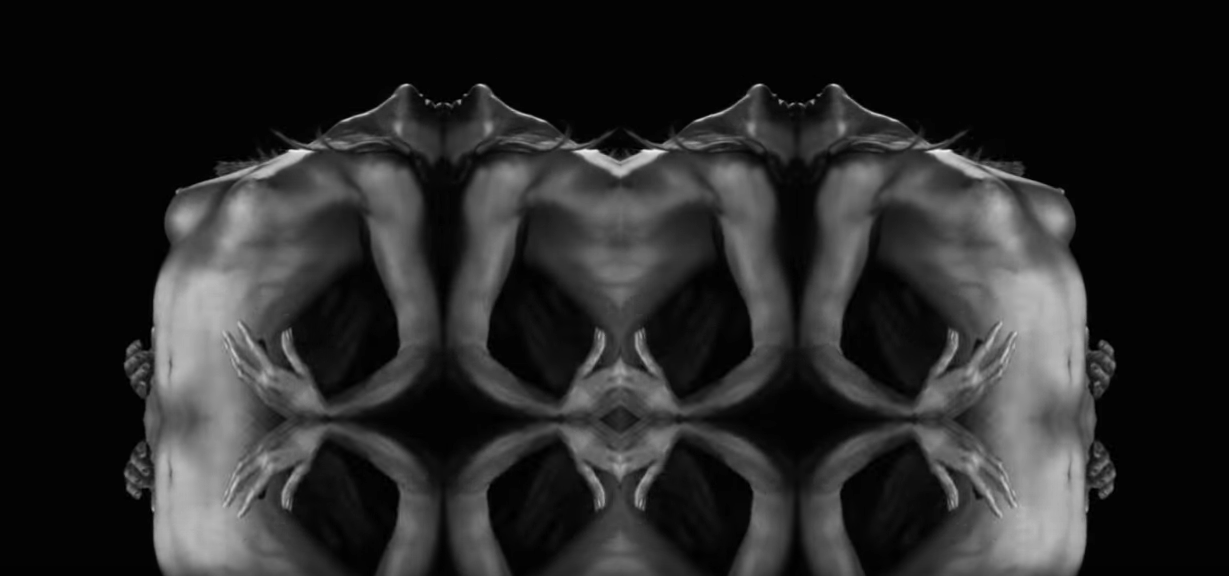 After my long-term relationship fell apart over three years ago, I was stuck for days listening to a single song, Dead Inside by Muse. You can notice the hints of that mood in the story I wrote a week ago for the Masturbation Monday prompt, called Unfelt. The darkness never leaves once it takes hold. It only recedes sometimes, and only for a little while. And then it lies in wait, biding its time. You may even forget it is there. And then, when you least expect it, it pounces. It consumes. It transforms. Some days you can surf the wave of the transformation and harness its power. And other days it turns you into meaningless nothingness.
But that is not at all the kind of nothingness I wanted to talk about today. As a physicist by training, I've learned way too much about another kind of darkness, the brightest darkness possible. I am talking about black holes. So here is your musical physics lesson of the day.
Revere a million prayers
And draw me into your holiness
But there's nothing there
"Holiness" as in "hole". Yes, yes, don't argue, this interpretation makes way more sense. There is indeed nothing there, inside a black hole. It is literally a piece of nothingness curved onto itself. Once it may have existed as a star
Light only shines from those who share
But then… The star ran out of energy, and in its final moments, it exploded brighter than a billion of stars.
On the outside, you're ablaze and alive
But you're dead inside
And for a time, it goes quiet, and lies in wait, like all darknesses are prone to do, be they physical or emotional. So, what makes a black hole wake up? Same thing that makes humans wake up. Companionship. Did you know that most stars in the universe are not solitary? Our loner Sun is an exception, rather than the rule. Stars often live in pairs, called binaries. Some of the kinkier ones are more polyamorous. For example, the star system closest to our Sun, Alpha Centauri, consists of 3 stars, two close sun-like companions and a meager red dwarf Proxima (not the eponymous British show!), which only gets the scraps of the attention from the primary pair tightly focused on each other. But those are not the kinds of stars that go dead inside. These ones live a long time and die slowly. The big ones, like Betelgeuse (not to be confused with Beetlejuice), will likely explode and turn into a black hole in the next 100,000 years, a blink of a cosmic eye, consuming everything around it. If Betelgeuse has a planet, that will be its final song:
Open up to me, stop hiding from me
It's hurting, babe
Only you can stop the pain
Don't leave me out in the cold
Don't leave me out to die
I gave you everything, I can't give you any more
Now I've become just like you
But forget the planets, those are small potatoes. Real fun begins when another star, usually a companion, gets closer to its dead lover and gets torn apart or explodes in turn, becoming another black hole
My lips feel warm to the touch
My words seem so alive
My skin is warm to caress
I'll control and hypnotize
You've taught me to lie without a trace
And to kill with no remorse
On the outside I'm the greatest guy
Now I'm dead inside
until, finally, the two dead lovers merge in the final embrace, sending shivers throughout the spacetime, getting a bunch of eggheads at LIGO spinning around in turn from excitement.
But those spectacular explosions of passion are nothing compared to the real ghosts of the past, hiding in the centers of galaxies, like our own Milky Way, or the Andromeda. The ghost of the time before time, when black holes formed from the darkness itself.
Do you have no soul?
It's like it died, long ago
These monsters are as heavy as millions or billions of stars, and that is what they feed on. They tear them apart like a pack of enraged wolverines and slowly consume the bloody remains, shining brightly in their last moments. They are the brightest brightness known to man, and they are made of the darkest darkness.
Fortunately, our own monster, called Saggi-A-star is not currently in the feeding frenzy, or else we would be in trouble. But only a few months ago a group of nerds lead by this young lady,
who is now an inspiration to many a girl wanting to study celestial beings, glimpsed the first image of such a feeding zombie: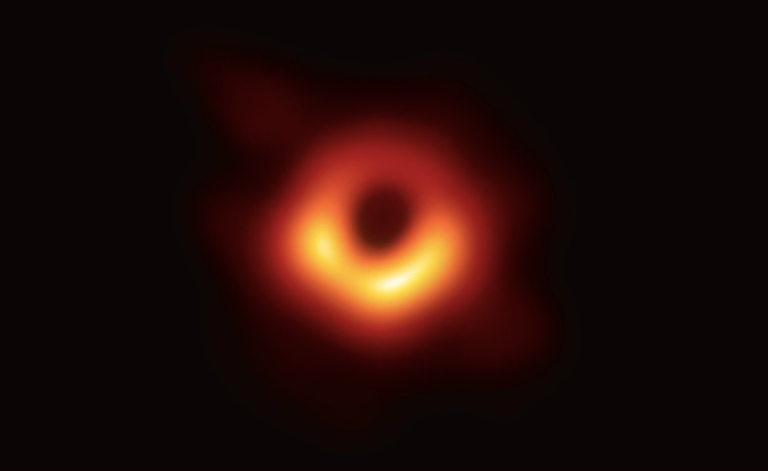 Only we still cannot see the monster supermassive black hole itself, just the carnage it left in its wake. The picture captured the imagination of astronomy aficionados around the world, amateurs and professionals alike, including yours truly.
And so, the other Muse song I was stuck on listening to for some time was Supermassive Black Hole. Which, I swear has absolutely nothing to do with my one-time obsession with Twilight, and it being the first song on the Twilight Soundtrack.